DEBUT MUSIC VIDEO—THE PUPPETEERED CULT CLASSIC—"CREATURE WITH THE ATOM BRAIN"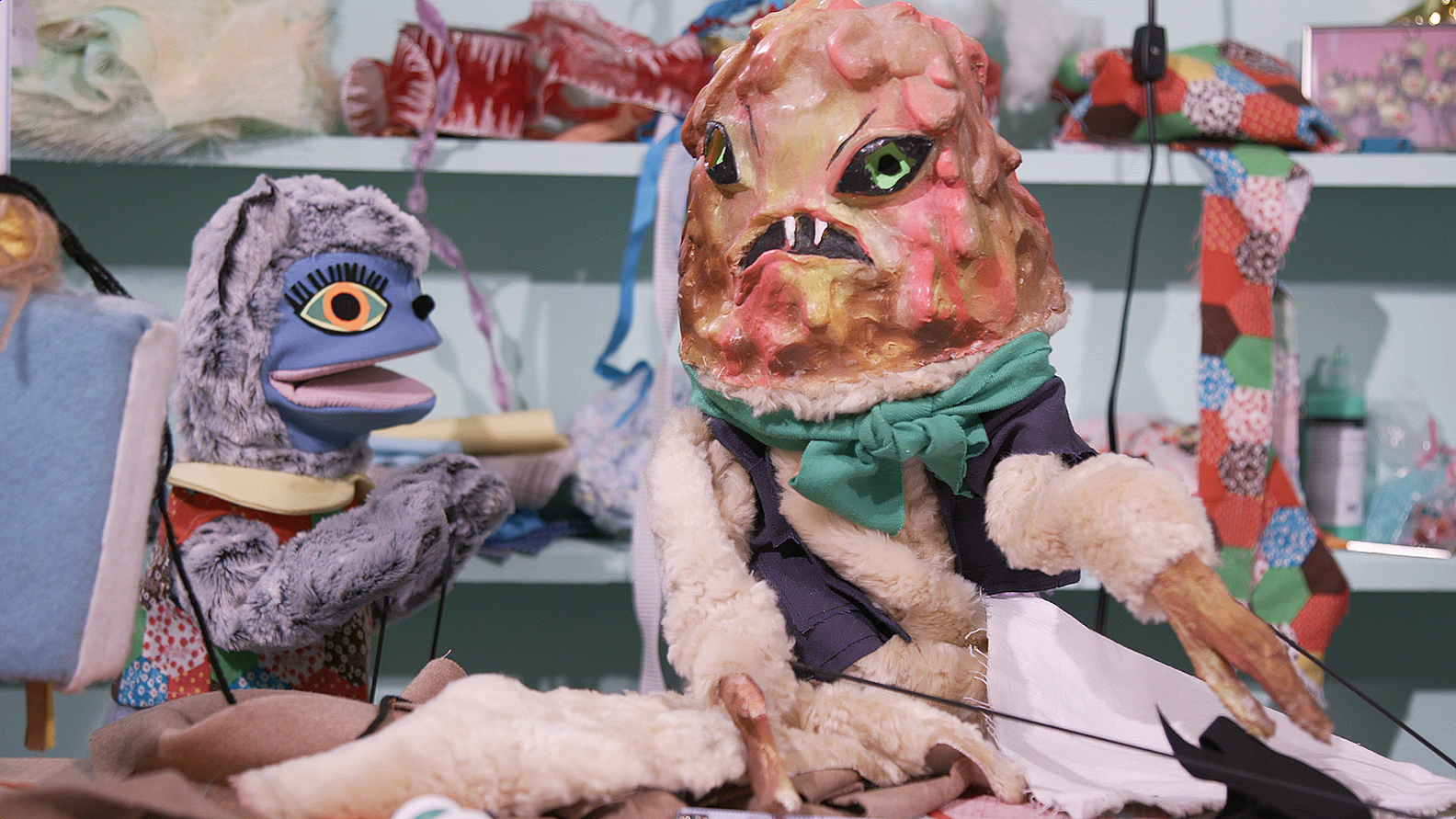 Demented Punk unveiled the debut music video from the chart topping two-hour demented punk extravaganza Dr. Demento Covered in Punk. The album features an eclectic mix of artists from the world of classic and contemporary punk/indie/alt-rock, along with special guest stars from film, TV and more. This audio oddity is a modern-day homage to radio icon Dr. Demento, a world-renowned institution who has championed novelty music and its creators since the 1970s, available now at both physical and digital retailers. A full track listing can be found HERE.
The debut music video, set to alternative swamp-rock duo Quintron & Miss Pussycat's dynamic cover version of Roky Erickson's "Creature with the Atom Brain", stars an eccentric cast of puppets fabricated and directed by musician and puppeteer Miss Pussycat. Alongside the "Creature" and other surreal characters, the mixed media piece features "Dr. Demento" in puppet form—voiced by the good doctor himself, as well as musician and drum buddy inventor Quintron (in human form), Miss Pussycat, and a who's-who of the New Orleans music underground making cameos. Quintron & Miss Pussycat are currently on tour.
The music video, produced by John Cafiero (of the band Osaka Popstar)—who also produced the album itself (and performs the "Covered in Punk" theme song heard at the conclusion of the video), can be viewed online now in its entirety via the Demented Punk YouTube channel. The puppet-centric "Creature" has already caught the attention of groundbreaking TV show "Night Flight" (currently airing online via subscription and weekly on the IFC network), and set to air in an upcoming episode.
In the coming weeks, the second music video from "Dr. Demento Covered in Punk" will be released; a fully animated accompaniment to Osaka Popstar's punk-cover version of the #1 most-requested song of all-time on the "Dr. Demento Show", the Barnes and Barnes novelty epic "Fish Heads". The animated video is currently in production, nearing completion and set for release this summer.