DR. DEMENTO COVERED IN PUNK GETS FULLY ANIMATED AS OSAKA POPSTAR REIMAGINES CULT CLASSIC—"FISH HEADS"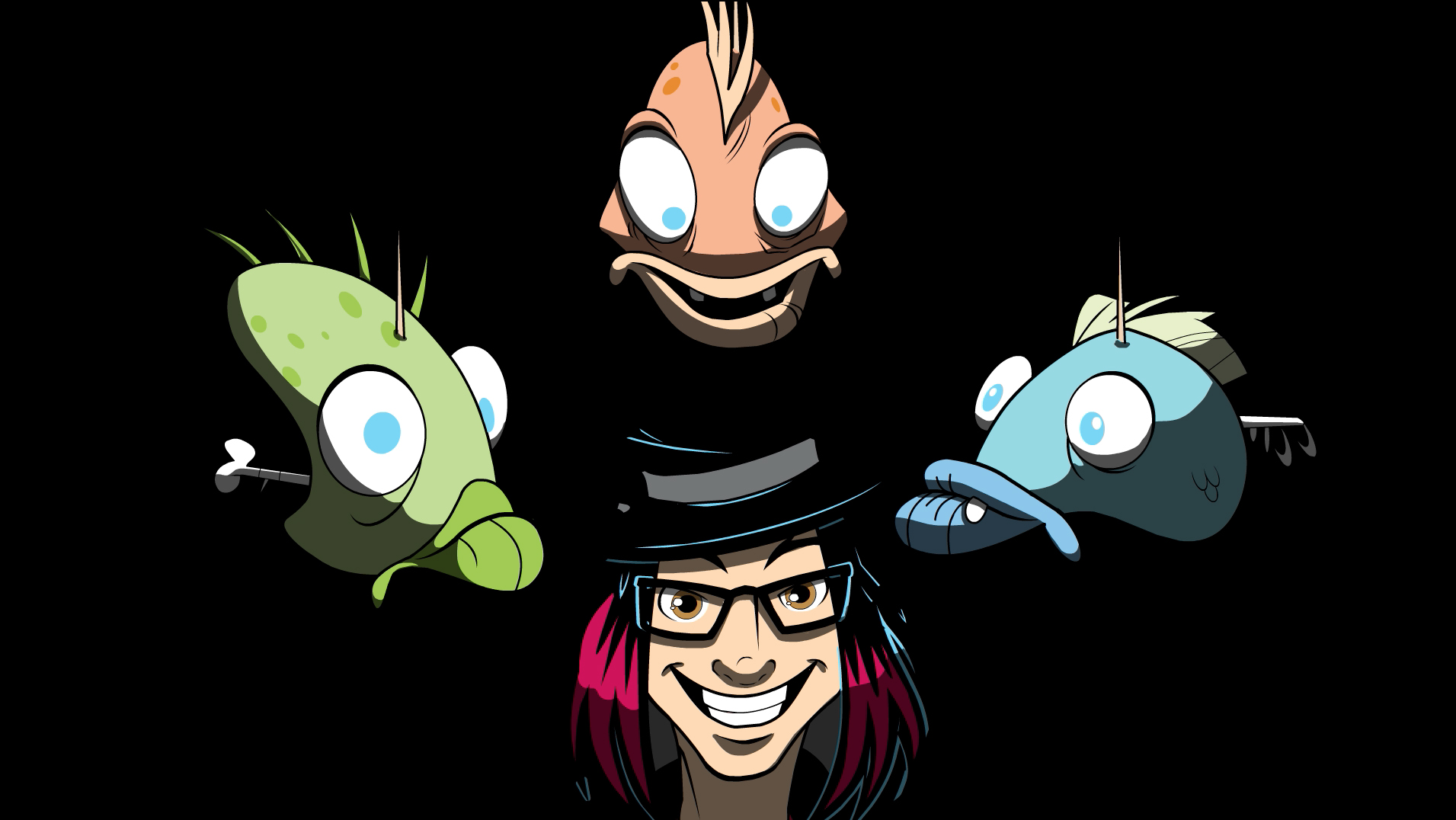 Demented Punk serves up a heaping platter of FISH HEADS in the all-new, fully animated music video from the #1 Billboard charting, punk-rock comedy hybrid, DR. DEMENTO COVERED IN PUNK.
The all-new animated music video from the album brings to life OSAKA POPSTAR's punk-pop cover version of the #1 most requested song of all-time on the Dr. Demento Show, Barnes and Barnes' surreal novelty hit FISH HEADS. While the original song celebrates its 40th anniversary this year, it's now reimagined for the 21st century in a propulsive, celebratory, and near-anthemic version. The new animated video is ripe with pop culture references and influences ranging from sugar-coated breakfast cereals, the Twilight Zone, Queen, and Captain Beefheart's "Trout Mask Replica" to name a few. The video also includes appearances from Dr. Demento, Barnes and Barnes, and an homage to actor Bill Paxton ("Aliens", "Weird Science") who starred in, and directed, the original FISH HEADS live-action music video which debuted in 1980.
Art Barnes (aka Bill Mumy of the TV sci-fi classic "Lost in Space") had this to say of the demented-punk rendition: "Osaka Popstar's new animated video and rockin' version of 'Fish Heads' is Bitchin', Boss, Bodacious and Bold! I dig it Bigly. I can't think of anyone who could've done as great a job! Uhh… well… maybe one band! Heh… YEAH!!"
Like Paxton before him, DR. DEMENTO COVERED IN PUNK producer, and OSAKA POPSTAR vocalist, John Cafiero directed the new music video and stars—albeit the latter in cartoon form. A former animator himself, Cafiero's team of collaborators on the short consisted of illustrator/animator Sam Fout (who's resume includes LucasFilm, Warner Bros, Hanna-Barbera) and Todd Cronin (of the appropriately named Fishtoonz Animation). The music video even opens like a mini TV show, set to the DR. DEMENTO COVERED IN PUNK theme song heard on the album (also performed by OSAKA POPSTAR), and manages to bring to life a variety of incredible artwork from the impressive album packaging. Look for a cameo by the album cover painting by iconic illustrator Drew Friedman (Entertainment Weekly, Time Magazine, Rolling Stone), as well as contributions by Topps trading card artist Neil Camera, and illustrator Stephen Blickenstaff (The Cramps) who's giant fish head from the back cover of the album makes a key cameo appearance.
The new FISH HEADS animated music video can be seen in its entirety now at the Demented Punk YouTube channel.
FISH HEADS T-Shirts, enamel pins, totes, and lots more, including an exclusive limited edition variant vinyl pressing of the album are available now at the Demented Punk online store.