CELEBRATE "WEIRD AL" DAY! NEW TEE AVAILABLE NOW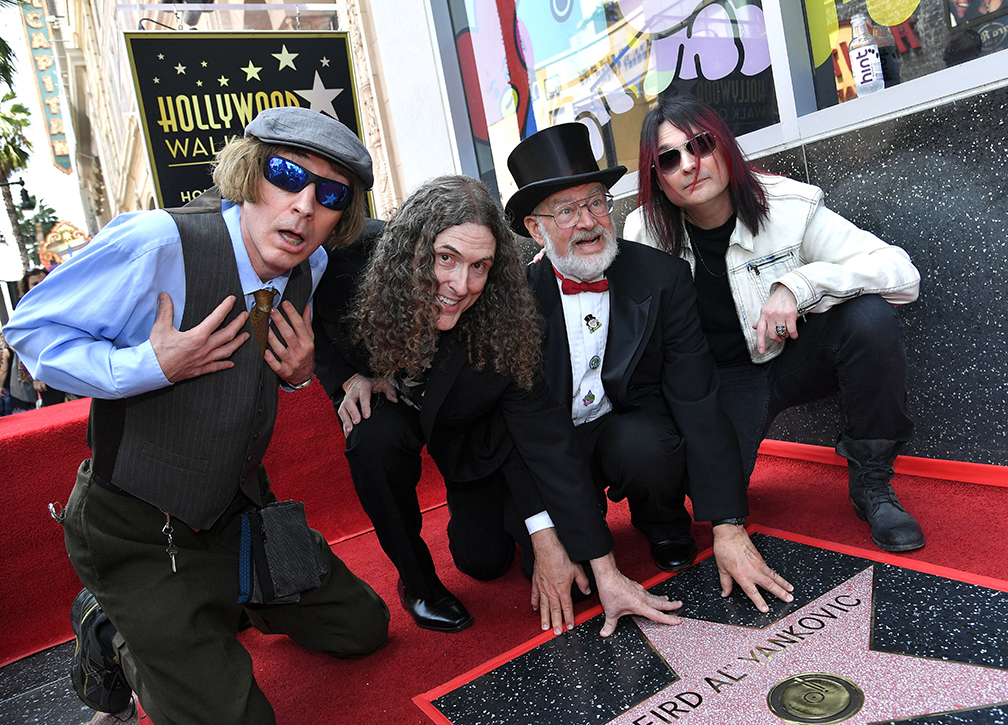 On Aug. 27, 2018 "Weird Al" Yankovic received a star on the Hollywood Walk of Fame, Dr. Demento spoke at the ceremony and the city of Los Angeles proclaimed it "Weird Al Day"!
Pictured from L-R: Comedian Emo Philips, "Weird Al" Yankovic, Dr. Demento & John Cafiero (Osaka Popstar) celebrate "Weird Al Day" in LA.
The new "Weird Al" x "Dr. Demento Covered in Punk" 'Brat Beater' Tee (featuring artwork by Garbage Pail Kids artist Neil Camera) is available now from Demented Punk.