SHIT HAPPENS – NOW!
Get ready to… Spin some 'Real Good' SH!T
All-New material from Art Barnes of World Famous Comedy Music duo Barnes & Barnes, creators of "Fish Heads" the #1 Most Requested song in history on the Dr. Demento Show!
& Barnes "Shit Happens" featuring: "Hip as a Bip," "Guppy Stomp," "Butter" and LOTS MORE GOOD SHIT!
Available on Vinyl, CD and Digitally in stores and online now!
ORDER NOW @ DEMENTED PUNK ON CD OR AUTOGRAPHED ONLINE EXCLUSIVE VARIANT VINYL!
The Demented Punk Online Exclusive Edition is pressed on Brown Vinyl with Yellow Splatter, Limited to 150 pcs worldwide, and personally autographed by Bill Mumy aka Art Barnes!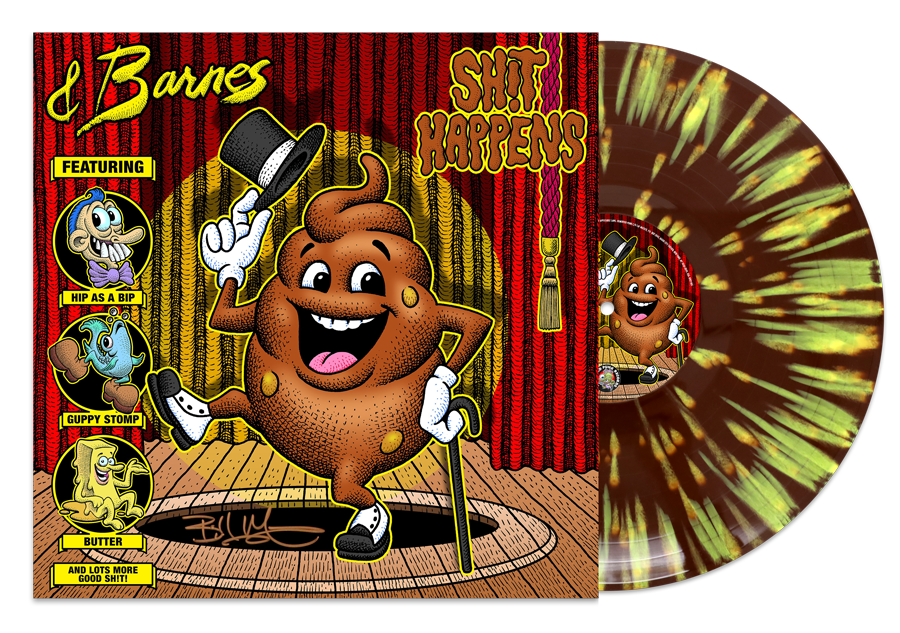 Also available everywhere on Ltd Ed Brown Vinyl or CD in Gatefold packaging.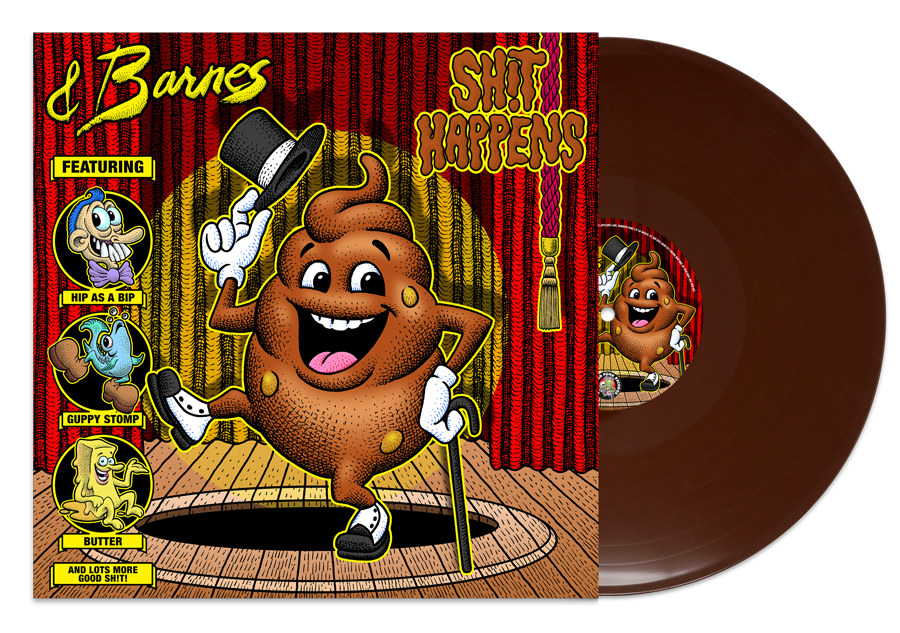 All vinyl editions include MP3 Download card and all formats feature front, back & interior artwork by Stephen Blickenstaff with art direction by Demented Punk's John Cafiero.
Look for more cool shit like T-Shirts, Pins and get the Exclusive Vinyl or CD bundled with 'em to save a few bucks!
ORDER NOW AT: STORE.DEMENTEDPUNK.COM
Track List:
1.) Hip as a Bip
2.) Take Me To My Mommy
3.) Toomp
4.) Guppy Stomp
5.) I Miss You Like a Kidney Stone
6.) Ehh Whatever
7.) Orphanage Porridge
8.) Voody Pooty Booty Pie
9.) Let's Grease Up and Wrestle
10.) Butter
11.) Did She Get It
12.) Shit Happens
13.) A Piece of Pie
Dedicated with love to the memory of Robert "Artie Barnes" Haimer (1954 – 2023).
Yeah!